A dental bridge is a restoration that is specifically used to replace a missing tooth within the mouth. Bridges are made to fit your smile perfectly, so it'll be comfortable, natural-looking and durable. Bridge work can easily last for many years and possibly decades before replacement will be necessary. Bridges are ideal for patients who wouldn't otherwise be candidates for dental implants.
Why might Dental Bridges be needed?
A dental bridge is typically necessary if you're missing a tooth. The bridge often contains three parts. The two outermost teeth on the bridge will attach to your natural teeth. The middle part of the bridge will contain the fake tooth, known as the pontic. This pontic simply sits over the gums and replaces the missing dentition. Bridges are cemented permanently over the surrounding teeth, so the restoration cannot be removed.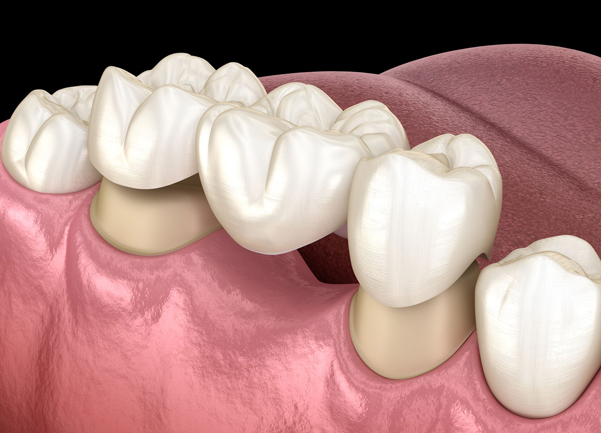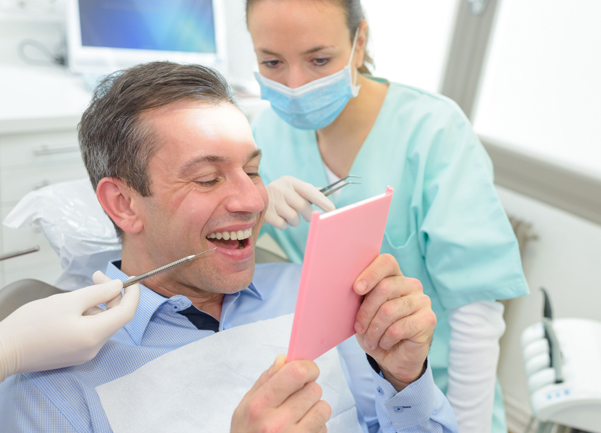 Who is a candidate for a Dental Bridge?
Fixed bridges are best for patients who don't want to sit for implant surgery or who cannot have this type of procedure done. Bridges have long been used to replace missing teeth. If you have an older bridge, we can easily replace it in our office when you come in for an appointment. Most patients who need or want a fixed bridge can safely come in to have the work done.
What happens during the Dental Bridge procedure?
The bridge procedure will start with a local anesthetic. This anesthetic is administered into the area that will be receiving the bridge. The two surrounding teeth will be quickly filed down to make adequate room for the new bridge. Once this is finished, we'll take detailed impressions and use these to make the actual permanent bridge. The bridge is then placed at a second appointment once it has been made just for you. The bridge is adjusted to fit perfectly, and you'll be ready to leave the office feeling completely confident in your new smile.
If you would like to learn more about how dental bridges work, call us today so that we can get you in for a convenient appointment.