Dental Crowns (Ceramic / Porcelain)
A dental crown is a restoration that can be used to cover an otherwise damaged or compromised tooth. We offer ceramic, and porcelain as a way to benefit your dental health. These crowns are ideal for patients of all ages and can last you for a very long time. The crown helps to improve the look of your smile as well as how it functions.
Why might Dental Crowns be needed?
You might need a crown because a tooth has severely broken, cracked, fractured or chipped. The tooth might have a large filling or area of decay that is simply not eligible for a regular dental filling. Crowns can be placed over any tooth within the mouth. They're made to mimic the feel and look of a natural tooth, so you can feel confident in the way that you look after the crown's been placed.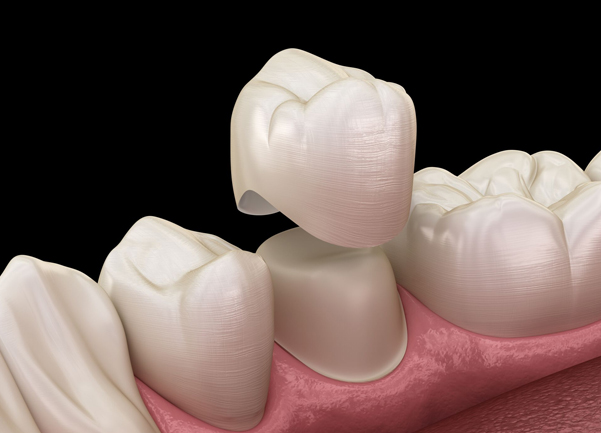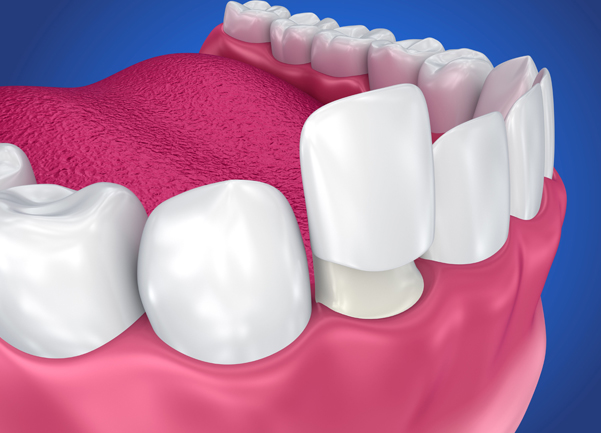 Who is a candidate for a Dental Crown?
To determine if a crown is needed, we will examine your smile and make any notes on the treatment that you need. If you need a crown placed, we recommend having the procedure done as soon as possible to prevent further damage to the tooth itself. Crowns can be replaced over the years as they show signs of disrepair and damage. However, you can expect the new crown to last for many years without needing any type of special care or maintenance.
What happens during the Dental Crown procedure?
The first step is to numb the area with a local anesthetic. This helps to make the procedure more comfortable for you. We file down the tooth that is affected to make room for the crown. For our ceramic and porcelain crowns, we'll take impressions and use these to make the permanent crown. You'll come back in for a second visit to have the restoration placed.
If you'd like to learn more about dental crowns and how they can benefit your smile, call us today to speak with one of our helpful team members.