Dental x-rays allow us to see below the very surface of your teeth and gums. There are many different problems and oral conditions that can only be seen with the help of an x-ray. We use the latest technology available to take these highly-detailed images. We may recommend having x-rays taken for checkup visits and before or during other treatments.
Why would Dental X-rays be needed?
X-rays are most commonly taken during checkup visits or if you're a new patient. If it's been a few years since your last full set of x-rays, we may recommend coming in to have them taken. You might need to have x-rays taken before a root canal, after the procedure is completed or before undergoing oral surgery. We always let you know if and when x-rays are needed so that you know when they'll be taken.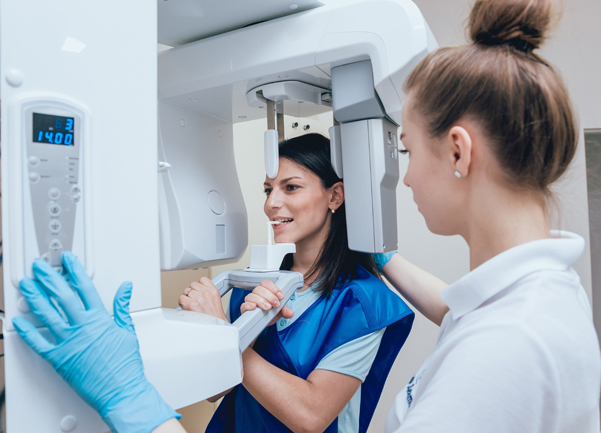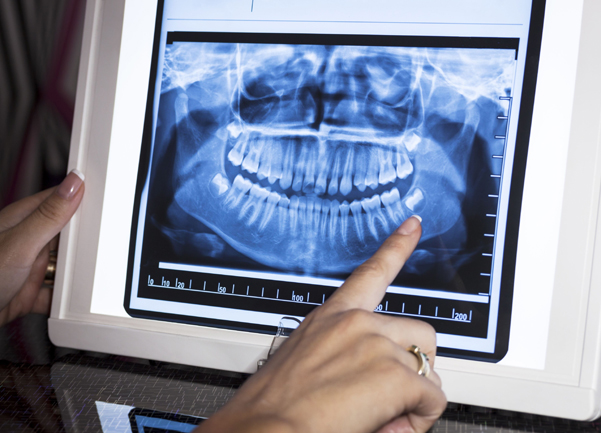 Who is a candidate for Dental X-rays?
Most patients who need to have dental x-rays taken are good candidates for them. Because we use state-of-the-art technology, only a small amount of radiation is needed to take a detailed image. We recommend x-rays for most of our patients, including children and teens. X-rays are an important part of your preventative dental care.
What can be expected during the Dental X-ray process?
The x-ray process will begin by placing a lead apron over your body. This helps to protect you from any radiation that is in use. A small oral device is placed behind some of your teeth. The machine around you is then angled at this device and the image is taken. The dental professional moves the actual device and then takes another x-ray. The process continues until all of the x-rays that are needed are completely taken. We will then immediately review all of your x-rays to provide you with the comprehensive dental care that you both need and want.
If you need new dental x-rays and want to come into our office, call us today so that we can get you in as soon as possible.