What are Dentures & Partials?
A denture and partial can help to enhance your smile and improve the way that you look. Dentures are ideal for patients missing all of their natural teeth, while partials are essential for those who still have most of their own teeth. Both prosthetic appliances can last for roughly five to seven full years before they'll need to be replaced. Dentures offer restorative and cosmetic benefits to patients of all ages.
Why might Dentures & Partials be needed?
If you have advanced gum disease with decayed, loose teeth, we might recommend removing the remaining teeth and wearing a denture instead. Likewise, dentures are ideal for patients who have only a few teeth left behind and who need support to eat, chew and speak normally. If you still have most of your own healthy teeth, we will recommend that you have a partial denture placed.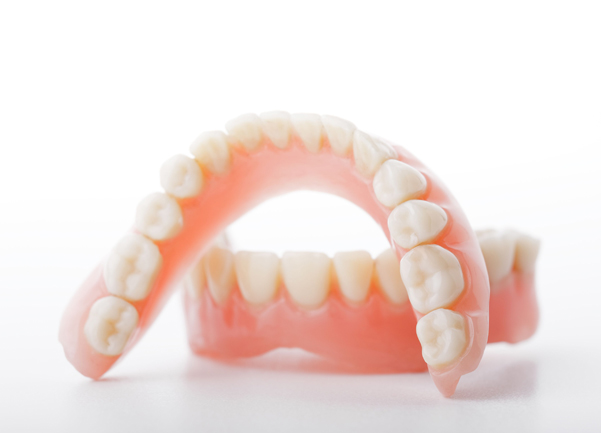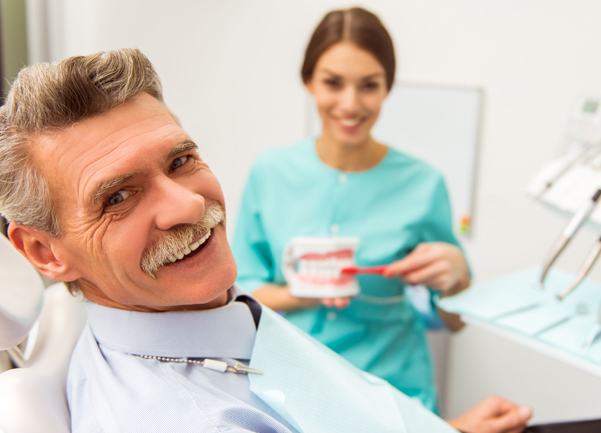 Who is a candidate for Dentures & Partials?
We can examine your teeth to determine if a denture or partial is needed. If you have an older appliance, we will typically recommend that it be replaced. Dentures as well as partials are ideal for patients of all ages. You are never too young to consider the benefits of a prosthetic appliance.
What happens during the procedure for Dentures & Partials?
We will take impressions of your teeth and gums. These molds are then used to make the actual denture or partial that you will wear. It's common to need a few adjustments before the denture fits and feels comfortable. You will need to remove the denture nightly in order to clean it and store it away safely. With the proper storage and maintenance, your prosthetic appliance can last for many years and provide you with a full, healthy-looking smile. For partial wearers, the appliance will simply clip onto surrounding teeth similar to an orthodontic retainer.
If you would like to come into our office to consult about dentures or partials, call us today to speak with one of our highly trained team members.