Full Mouth Reconstructions – Smile Makeover
What is a Smile Makeover?
A smile makeover, known as full mouth reconstruction, is a wonderful way to improve your appearance and your oral functionality. These makeovers are ideal for patients who are simply unhappy about the way that they look and know that it is time for a change. Your makeover is going to be unique to you. We work with your schedule and budget to ensure that the makeover process is as affordable as possible for you.
Why would a Smile Makeover be needed?
You might want or require a smile makeover because you're missing teeth, have many broken or damaged teeth within your mouth or are planning a big event and want to look your absolute best. No matter why the makeover is needed, we are here to help make your smile dreams and goals a reality. In many cases, makeovers are more than just a cosmetic option for patients. These makeovers can truly help to improve the way that you eat, chew and even speak.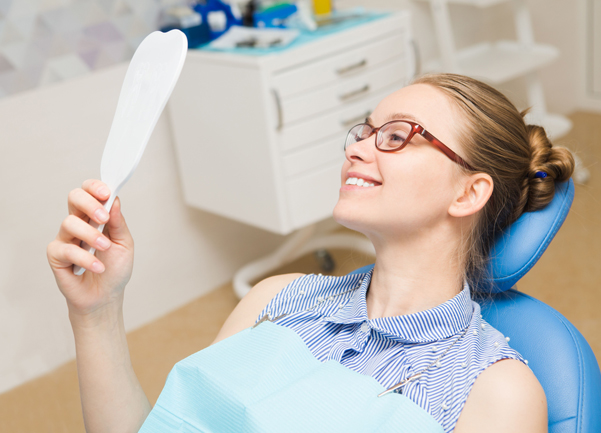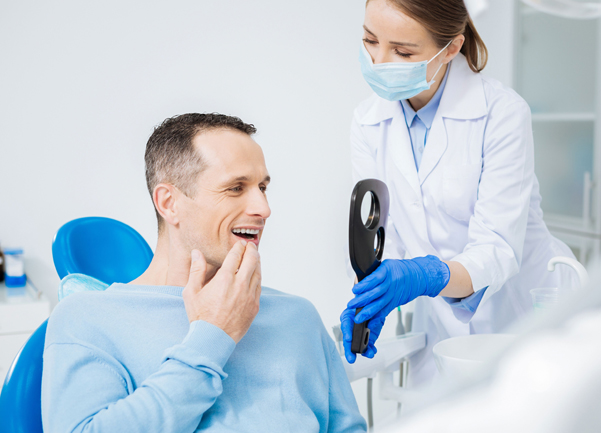 Who is a candidate for a Smile Makeover?
Most of our patients who want a smile makeover can come into the office to have the work done. We first consult with you to determine which procedures are needed. We then work with your budget to ensure that it is as affordable as possible for you. The makeover process can take anywhere from a few weeks to several months to complete from start to finish.
What happens during a Smile Makeover?
The makeover process will begin with a consultation. This gives us a chance to get to know both you and your smile. We will take impressions, x-rays and perform an exam so that we are able to create a customized smile makeover plan. We then begin to schedule you to come in to begin having the work done. Some of the more common procedures that are performed during a makeover include:
Implants
Veneers
Whitening
Bonding
Dentures and Partials
Crowns and Bridges
Orthodontic Treatment
If you would like to learn more about smile makeovers and how they can benefit your appearance, call us today to speak with one of our staff members.