Invisalign is a system of clear oral aligners that will help to straighten and align your smile. Unlike traditional braces, Invisalign are virtually invisible so that no one will even know you're wearing them. They straighten teeth quicker than traditional braces and are often found to be more comfortable. Invisalign treatment is ideal for children, teens and adults looking for a brighter, fuller and straighter smile.
Why might Invisalign be needed?
Whether your teeth are crowded, crooked, misaligned or if you have malocclusion problems like an overbite or underbite, you might benefit from Invisalign treatment. Invisalign is incredibly effective at straightening teeth using a system of intelligent aligners. These aligners are comfortable and removable, so you can take them out when eating, brushing or flossing.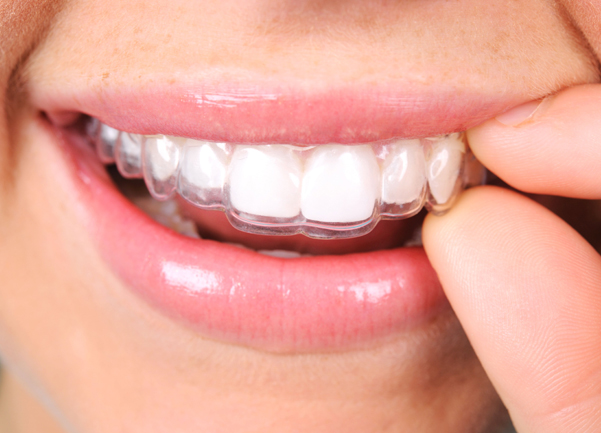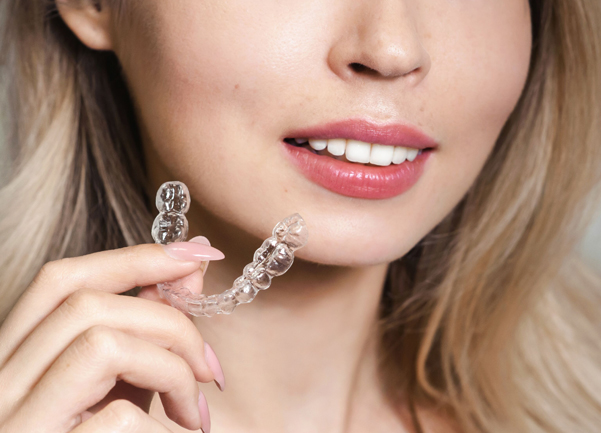 Who is a candidate for Invisalign?
Most patients are good candidates for Invisalign treatment. In fact, you might be wondering if your orthodontic problems are simply too advanced for Invisalign to fix. You will be surprised to know that Invisalign works just as well as traditional braces and works more quickly to straighten teeth. To determine if you're a good candidate for Invisalign, we'll perform an examination and take a series of x-rays.
What happens during the treatment process of Invisalign?
Treatment of Invisalign begins with a thorough consultation, exam and series of x-rays. Impressions are then taken so that we can make your first step of Invisalign aligners for you. You'll have these aligners fitted and will be instructed on how to wear them. In most cases, you'll wear the Invisalign aligners for 22 hours or more a day and only take them out when eating, brushing and flossing. You will need to come back into the office after a few weeks to have new aligners made to wear. Treatment can take anywhere from just a few months to about two years depending on the severity of your orthodontic problems.
If you would like to learn more about how Invisalign works, call us today so that we can help to answer all of your questions.