What are Porcelain Veneers?
Veneers are a great way to cover up flaws and imperfections at the very front of your smile. You might have stained, discolored, damaged, chipped or unevenly spaced teeth and are looking to spruce up your appearance. Veneers are thin pieces of porcelain that are custom made to fit your teeth perfectly. Regardless of how thin they are, they're durable and can last for a decade or longer before replacement is needed.
Why might Porcelain Veneers be needed?
The reason you might want veneers is because you're looking to improve your appearance and turn back the hands of time. You might be planning a big event, like a wedding, and would like to look your best. Some of the problems that veneers can cover include:
Stains
Discoloration
Chips
Cracks
Uneven spacing and gaps
Uneven-looking teeth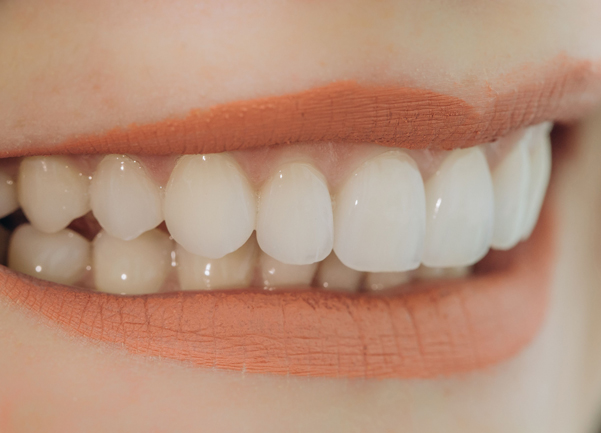 Who is a candidate for Porcelain Veneers?
Most patients who want veneers can easily have them placed in our office. Your front teeth should be otherwise healthy and free of any signs of decay. If you have older veneers, we will typically replace them as they show signs of wear or damage. Your veneers are resistant to staining, so you can feel confident that they'll look great for years.
What happens during the Porcelain Veneer procedure?
The procedure begins by first buffing the front teeth to make room for the new veneers. Impressions are taken and utilized to make the actual veneers themselves. You will come back in for a second visit to have the veneers placed. This process takes some time, since we want to make sure that we are getting the fit and feel of the veneers perfect. You will then be shocked at how different your smile looks simply by adding veneers to it. You can brush your veneers and floss between them in order to keep your front teeth healthy and clean behind the veneers.
If you would like to learn more about porcelain veneers, call us today so that we can get you in for a complete consultation appointment.